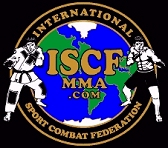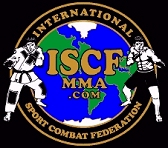 INTERNATIONAL SPORT COMBAT FEDERATION
ISCF AMATEUR MEN'S
WELTERWEIGHT
WORLD RANKINGS
155.1 to 170 lbs. - 70.45.1 - 77.27 kg

Rank, Name, Hometown, Record, Weight, Height, Date of Birth, Trainer, Contact Number, - (LAST RECORD UPDATE DATE)

UNRANKED FIGHTERS IN THIS WEIGHTCLASS - NO WINS - CLICK HERE



WEB VIEWERS: As we all know, fighters info changes as time goes by and many fighters fail to contact us with updated info on themselves. If you find something within our rankings (Fight record, weight, age etc.) that needs to be updated or corrected, please e-mail us at info@iscfmma.com the new info. For some reason, Phone Numbers seem to change often. So If you encounter a DISCONNECTED or WRONG Phone number, PLEASE inform us by info@iscfmma.com so that we can try to register the correct number. The listed info is what we were last given by the fighter and their trainer. Make sure you inform us what WEIGHTCLASS you found the errored number in. To e-mail us, click info@iscfmma.com - Thank You.
Brandon Santana, Lawrence, Kansas, USA, 10-7, 170, 5'9", 3-19-86, Zak Bucia, (785) 424-8936, - (12-3-18)
Blake Degmetich, Placerville, California, USA, 5-4, 169.6, 6', 12-14-85, Jim West, (916) 517-2538, - (12-3-18)
Justin Gragg, Carson City, Nevada, USA, 9-7, 170, 5'11", 3-22-91, Matt Tonkin, (775) 771-0481, - (12-3-18)
John Mosby III, Gardnerville, Nevada, USA, 3-1, 167.4, 5'10", 11-9-85, George Fugii, (775) 450-9700, - (12-3-18)
VACANT
REMAINING CONTENDERS



Jose Zaragoza Sedalia, Missouri, USA, 6-4 { 4-1 } 170, 5'7", 12-17-87, John Maupins, (660) 221-1410, - (12-3-18)
Joshua Reed, Kansas City, Missouri, USA, 8-4, (7-4) 169, 6', 11-28-89, Self, (816) 585-4630, - (2-1-18)
David Woodall, John "David" Woodall Jr., Woodland, Missouri, USA, 7-5, 170, 6'1", 10-1-93, Self, (417) 440-8922, - (2-1-18)

X: Jacob Moore, Marfreesboro, Tennessee, USA, 0-0, 170, 6'3", 6-11-97, Self, (406) 483-1226, - (3-28-19)
X: Alexander Sponsler, Orlando, Florida, USA, 0-1, 160, 6'1", 8-11-97, Self, (407) 470-8631, - (3-28-19)
X: Jerimee Noquin, Greenwell Springs, Louisiana, USA, 0-3, 170, 5'10", 8-10-84, Self, (225) 678-7860, - (3-28-19)
(*) Full record undocumented