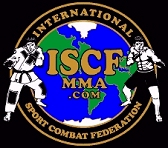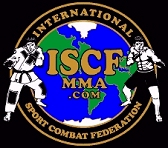 INTERNATIONAL SPORT COMBAT FEDERATION
ISCF AMATEUR MEN'S
LIGHTWEIGHT
WORLD RANKINGS
145.1 to 155 lbs. - 65.91 - 70.45 kg

Rank, Name, Hometown, Record, Weight, Height, Date of Birth, Trainer, Contact Number, - (LAST RECORD UPDATE DATE)

UNRANKED FIGHTERS IN THIS WEIGHTCLASS - NO WINS - CLICK HERE



WEB VIEWERS: As we all know, fighters info changes as time goes by and many fighters fail to contact us with updated info on themselves. If you find something within our rankings (Fight record, weight, age etc.) that needs to be updated or corrected, please e-mail us at info@iscfmma.com the new info. For some reason, Phone Numbers seem to change often. So If you encounter a DISCONNECTED or WRONG Phone number, PLEASE inform us by info@iscfmma.com so that we can try to register the correct number. The listed info is what we were last given by the fighter and their trainer. Make sure you inform us what WEIGHTCLASS you found the errored number in. To e-mail us, click info@iscfmma.com - Thank You.
Marshal Kemp Mountain Grove, Missouri, USA, 5-0, 155, 5'9", 5-21-98, Michael Morgan, 417-259-3717, - (12-3-18)
Scott Pederson, Swansea, Wales, MMA: 14-7, KB: 6-0, 153, 5'10", 11-30-96, Chris Rees, 00447450766789, PHOTO, - (LU: 12-3-18)
Ali Omar, Iowa, USA, 9-2, 155, 5'11", 10-3-97, Derek Loffer, - (12-3-18)
John Long, Springfield, Missouri, USA, 3-1, 155, 6'1", 6-8-93, Nathan Standburski, 417-682-1335, - (12-3-18)
Sergio Garcia, Coffeyville, Kansas, USA, 2-1, 149.6, 5'6", 6-21-95, Will Lavine, 620-330-3911, - (12-3-18)
Thomas Hernandez, Carthage, Missouri, USA, 3-7, 150.0, 5'6" 7-27-93, Self, 417-952-6675, - (12-3-18)
Recco Charters, Columbia, Missouri, USA, 2-5, 155.4, 5'11", 7-17-83, JR Dawson, (573) 673-3659, - (12-3-18)
Hunter Edwards, Ozark, Missouri, USA, 2-3, 147.2, 5'11", 9-20-91, Nathan Standburski, 417-343-8889, - (8-20-18)
Joshua Easterly Peculiar, Missouri, USA, 5-12, 157.8, 6'1", 12-5-89, Jeremiah Emerson, (816) 882-4007, - (8-20-18)
VACANT
REMAINING CONTENDERS - INACTIVE


(*) Full record undocumented
Robert Gamble, Grants Pass, Oregon, USA, 5-9, 153.2, 6', 10-18-85, David Kirk, (541) 291-4670, - (8-21-13)
"Ultimate Reno Combat 43", August 24th, 2013, Reno, Nevada, USA: MEDICAL SUSPENSION
Robert Gamble has been issued a 180 day medical suspension until **February 10th, 2014 due to how severe the knockout was.
Gamble was rushed to the hospital after the bout. After review, no negative issues and he is expected to recover well.

8-26-13: ISCF was informed today that this was not the first time Gamble has had seziers, loss of conisness or a concussion from a blow to the head.
However, on his pre fight medical form, (Example Form Click Here) Gamble checked "NO" as an answer to both these questions:

Have you ever had a head injury or concussion? If yes, when?
Have you ever been knocked unconscious in training OR in a fight? If yes, when?

Mr. Gamble has been issued an additional 6 month disciplinary suspension for providing false medical information on his Pre-Fight Medical form.