NOTE: DUE TO THE AMOUNT OF ISCF MMA EVENTS AROUND THE WORLD
ISCF MMA EVENT LISTINGS ARE LIMITED ON THESE PAGES
FAR MORE EVENTS THAN YOU SEE BELOW
Due to various Political Issues in different regions and countries around the world, What you see on this Events page below is only about
1/10th of the ISCF Events Worldwide. On average, the ISCF Sanctions around 15-20 events PER WEEKEND.
We have even had some weekends where that number has been as high as 25-30 Events in 1 Weekend Around the Globe.


February 10th, 2018
Partridge Productions, L.L.C. Presents
"COLLISION IN THE CAGE 30"
El Dorado Springs Community Center
El Dorado Springs, Missouri, USA


ISCF Amateur MMA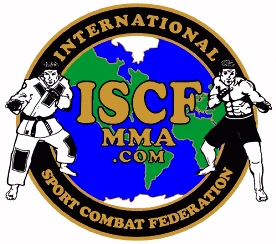 For More Info Contact Mr. Roger Partridge at (660) 525-6429 or by e-mail at collisioninthecage@yahoo.com

PROMOTERS - FIGHT CARD
INITIAL FIGHT CARD MUST BE E-MAILED BY PROMOTER OF THIS EVENT TO ISCF
A MINIMUM 5 DAYS PRIOR (Earlier If Possible) TO THE EVENT TO
sanction@iscfmma.com
FIGHT CARD CAN ONLY BE ACCEPTED IN THE FOLLOWING "EXACT" FORMAT in a .doc file (NOT .docX) to sanction@iscfmma.com
EXAMPLE

ISCF AMATEUR MMA - FEATHERWEIGHT: 145
RED CORNER: John Doe (Winston, Nevada, USA, 1-0, 5'11", 5-10-82, Bob Smith, (555) 555-5555)
BLUE CORNER Bob Jones, (Carlson, California, USA, 0-1, 5'10", 3-28-80, Joe Nelson, (555) 555-5000)
__________________________________________

FIGHTERS
All Amateur MMA Fighters Fighting On This Event Must Complete This Form and turn in to ISCF Event Representative At Weigh-Ins;
AMATEUR FIGHTER CONFIRMATION FORM - CLICK HERE.
AND
JUST "ONE" FIGHTER STAT SHEET FROM THIS PAGE - CLICK HERE.

____________________________________________________

ISCF EVENT OFFICIALS

ISCF Event Representative: TBA - ISCF Event Referee: TBA
ISCF Judges For This event Are: TBA
Event Medical Doctor: TBA - ISCF Timekeeper: TBA


Event Sanctioning NOT YET Confirmed
- AMATEUR Fight Card NOT YET Confirmed
Fighter Medical Insurance Papers NOT YET Confirmed