NOTE: DUE TO THE AMOUNT OF ISCF MMA EVENTS AROUND THE WORLD
ISCF MMA EVENT LISTINGS ARE LIMITED ON THESE PAGES
FAR MORE EVENTS THAN YOU SEE BELOW
Due to various Political Issues in different regions and countries around the world, What you see on this Events page below is only about
1/10th of the ISCF Events Worldwide. On average, the ISCF Sanctions around 15-20 events PER WEEKEND.
We have even had some weekends where that number has been as high as 25-30 Events in 1 Weekend Around the Globe.

SEPTEMBER 2016
_________________________________________________


September 3rd, 2016

Breakthrough MMA Presents

"Breakthrough MMA 20"
Ocean Center
Daytona Beach, Florida, USA

ISCF MMA


_______________________________

WEIGH-INS
TBA

EVENT
Fighters Arrive At: TBA
Doors Open At 6:00 PM
Bouts Begin: 7:00 PM


FLORIDA AMATEUR MMA RULES
CLICK HERE

FOR MORE INFO GO TO

www.BreakThroughMMA.com

PROMOTERS - FIGHT CARD
INITIAL FIGHT CARD MUST BE E-MAILED BY PROMOTER OF THIS EVENT TO ISCF
A MINIMUM 5 DAYS PRIOR (Earlier If Possible) TO THE EVENT TO
sanction@iscfmma.com
FIGHT CARD CAN ONLY BE ACCEPTED IN THE FOLLOWING "EXACT" FORMAT in a .doc file (NOT .docX) to sanction@iscfmma.com
EXAMPLE

ISCF AMATEUR MMA - FEATHERWEIGHT: 145
RED CORNER: John Doe (Winston, Nevada, USA, 1-0, 5'11", 5-10-82, Bob Smith, (555) 555-5555)
BLUE CORNER Bob Jones, (Carlson, California, USA, 0-1, 5'10", 3-28-80, Joe Nelson, (555) 555-5000)
__________________________________________

FIGHTERS
All Amateur MMA Fighters Fighting On This Event Must Complete This Form and turn in to ISCF Event Representative At Weigh-Ins;
AMATEUR FIGHTER CONFIRMATION FORM - CLICK HERE.
AND
JUST "ONE" FIGHTER STAT SHEET FROM THIS PAGE - CLICK HERE.
The Following Color Codes indicate What A Fighters Participation Status Is For This Event:

GREEN: ISCF Registered AMATEUR Fighters listed in the ISCF AMATEUR Rankings.
PURPLE: Fighters NOT ISCF Registered As An ISCF Fighter. If fighter desires to Register With The ISCF To Be listed in the ISCF Rankings CLICK HERE.
RED: Fighters is under some type of Athletic Commission OR Sanctioning Body Suspension (Medical, Disciplinary) and is NOT cleared to fight for this event. Can contact ISCF for more information.
BLUE: Fighters has fought as a PRO MMA Fighters And is NOT Allowed to Fight As An Amateur on This Event.

For More Info Contact Mr. Jason Arnett at (386) 864-1413 or by e-mail at breakthroughmma@gmail.com

ISCF CERTIFIED OFFICIALS
ISCF Event Representative: Connie Barden - ISCF Event Referee: TBA
ISCF Judges For This Event Are TBA
Event Medical Doctor: TBA - Event Timekeeper: TBA - Locker Room Inspector: Amiele Gendive


Event & Sanctioning Fees Confirmed

- Fight Card NOT YET Confirmed-
Fighter Medical Insurance Papers NOT Yet Received

MANDATORY FOR ALL AMATEUR FIGHTERS TO SIGN AND GIVE TO EVENT REPRESENTATIVE AT EVENT
AMATEUR Fighter Confirmation Form - CLICK HERE



OCTOBER 2016
_________________________________________________


October 1st, 2016

West Coast Fighting Championship & Nor Cal fight Series Present

"FIGHT NIGHT SACRAMENTO"
Metro City Soccer
Rancho Cordova, California, USA

PRO & AMATEUR MMA
MORE INFO AT
www.WestCoastFighting.com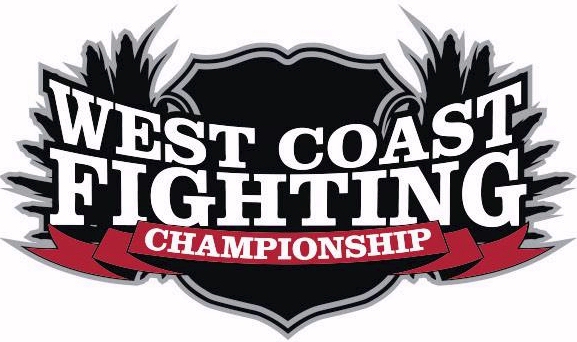 For More Info Contact Mr. Branden Ware at info@westcoastfighting.com
Or For Media Requests Contact James At: james@westcoastfighting.com


EVENT OFFICIALS
ISCF Event Representatives: TBA
CSAC Chief Inspector: TBA - CSAC - Event Referees: TBA
CSAC Judges For This Event Are TBA
CSAC Event Medical Doctor: TBA - CSAC Event Timekeeper: TBA
CSAC Locker Room Inspector: TBA
ALL OFFICIALS APPOINTED BY THE

CALIFORNIA STATE ATHLETIC COMMISSION