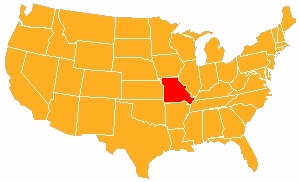 AMATEUR FIGHT SPORTS IN
MISSOURI


The Following letter was sent out to all the Approved Amateur Sanctioning bodies for Amateur MMA and Kickboxing in the State of Missouri. Although it is addressed to the "Sanctioning Bodies", it actually pertains to ALL Amateur Fight Promoters and Amateur Fighters in the State of Missouri.
Please Read
---

Dear Sanctioning Organization:

Thank you for applying for your registration to sanction amateur mixed marital arts in the State of Missouri. The Office of Athletics (Office) would like to take this opportunity to gather some information that will be helpful to us in regulating this profession. Please provide a list of promoters, along with contact information, who rely upon your organization to sanction events.
The Office is concerned that some of the amateur events currently occurring in Missouri may be advertised and promoted as amateur events when, in fact, the contestants may actually be professional or the contestants may be receiving compensation for participating in such events.
Any sanctioning body that is registered with the Office may be subject to review and possible removal from the state approved list, if contestants are paid or if professional contestants participate in events as amateurs in the state of Missouri.
The Office deems that monetary payment made to an amateur contestant is not acceptable. Such payment is considered to elevate the contestant to a professional status. Therefore, if a contestant is given tickets to sell and is allowed to retain the monies as compensation, or if an amateur contestant is provided tickets to disburse, which includes selling such tickets, this elevates the contestant to a professional status. If a contestant is given more than actual nominal travel expenses such as reimbursement for meals, lodging and mileage, then the contestant is elevated to professional status.
The Office is prepared to eliminate those promoters and sanctioning groups who are involved in unlicensed professional shows held within the state of Missouri. The Office will utilize the services of the Missouri Attorney General's Office to seek injunctive authority to stop any such events in violations of section 317 RSMO.
The Office is also very concerned about the lack of information included on the official results regarding possible injuries or even contestants with knock outs. Therefore, the Office would encourage, each sanctioning group to start reporting all medical information including comments by the ringside physician on suspension/waiting periods for contestants before they can participate in an amateur combative sport and also including medical testing before the contestant may be allowed to participate in the future. All results and notations of medical information should be contained on the result sheet and submitted to the Office immediately after the event is completed. All results should include identifiers on each contestant such as date of birth, home town, and/or gym affiliation. I encourage you to submit your official results to the three groups which now currently track MMA contestants those being, Sherdog.com, fcfighter.com and battlebase.com
Last, I would strongly urge each organization to research and implement mandatory standards in the ring to require safety equipment and/or restricting strikes/grappling techniques in your events. Unfortunately, it is impossible to differentiate between an amateur or professional event in Missouri today. Amateur sports are designed to allow relatively new contestants to learn the sport and improve their skills. By restricting certain strikes or grappling techniques, it will allow younger contestants the ability to learn more about the sport without the fear of being a victim of devastating injuries which may occur when novice contestants are introduced to different strikes and grappling techniques that they are not prepared to handle. By restricting these activities in the ring, it will allow the sport to grow and only improve the amateur and professional events in the future.
The Office encourages each sanctioning organization to review acceptable techniques used in the ring and make decisions to restrict certain blows. If this does not occur, the Office will seek the authority to mandate safety equipment and acceptable strikes and grappling techniques to be used in the ring for all amateur events.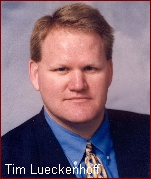 The Office welcomes any comments on improving both Amateur and Professional mixed martial arts in the State of Missouri.
Sincerely,
Timothy J. Lueckenhoff (R)
Administrator
C: Becky Dunn, Executive Director
Kim Grinston, Division Legal Counsel
David Broeker, Division Director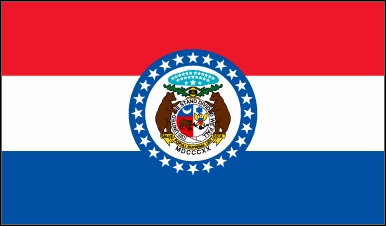 ISCF - EVENTS - NEWS - GYMS - RANKINGS - RULES - SANCTIONING - FIGHTER REGISTRATION - WEIGHT CLASSES - E-Mail