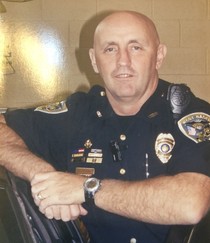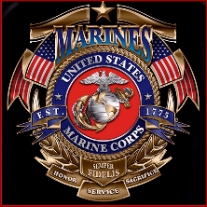 Dave Atchison, 56, of Orleans, Indiana entered into eternal rest on January 11th, 2018 surrounded by family and friends at his residence. He was born on July 17th, 1961 in Bedford, Indiana to Eugene Atchison and Alma "Melton" Owens and later married Donna Roach on May 4th, 2001.
Dave was a 1981 graduate of Mitchell High School and following high school, he served our country in the United States Marine Corps from 1980-1989 in the Granada and Bruit conflicts. After being honorably discharged from the United States Marine Corps, he served in the United States Army Reserves from 1991-1996 and then the United States Army National Guard from 2001-2003. Dave was also a member of the American Legion Post 250 in Mitchell, Indiana.
He was not afraid to work and through the years was employed with the Bedford Parks Department, Orange County Sheriff's Department as Jail Commander and Road Deputy, the French Lick Springs Hotel in Surveillance and the West Baden Police Department, where his most recent position was Chief of Police. He was a former member of the Blue Knights, Legion Riders and an avid motorcycle rider.
He was part of the Scuba Team, was a guest instructor at ILEA for Defense Tactics and a certified instructor for Taser and Defense Tactics. He trained with the Evansville Police Department SWAT Team to assist in perfecting his skills as an Active Shooter Instructor.
Dave has been practicing Mixed Martial Arts for over 30 years and established Atchison Martial Arts in Orleans, where he taught and mentored both students and at-risk youth on discipline and leadership. He always had high expectations for his students and even higher of his children.
He held several black belts in martial arts which include, Kempo, Kenpo, Issin Ryu, Hapkido, 2nd Degree Tae Kwon Do, blue belt under Royce Gracie, purple belt under Rickson Gracie and a black belt under Carlson Gracie Jr. Dave was a Professor of Carlson Gracie Jr. Brazilian Jiu Jitsu.
Dave was also an Indiana State Representative for the International Sport Combat Federation (ISCF MMA) as well as an ISCF World Official.
He was preceded in death by two Brothers, Gary and Robert.
Dave is survived by:
Father Eugene Atchison, Mitchell, Indiana, Mother Alma Owens, Mitchell, Indiana, Wife Donna Atchison, Orleans, Indiana, two Sons Tyler Atchison (Emily) Orleans, Indiana Hunter Atchison (Chelsie) Orleans, Indiana, one Daughter Amanda Blanton (Nick) Orleans, Indiana, one Brother Roland "Bub" Atchison (Linda) Mitchell, Indiana, two Sisters Darlene Irwin (Kenny) Mitchell, Indiana and Glenda Duncan (Larry) Mitchell, Indiana, and seven Grandchildren, Payton Blanton, Carter Allen, Payton Atchison, Hanlea Atchison, Linley Atchison, Easton Blanton, and Hadlea Atchison.